Selection #2
Body Configurations
52 mins
Like the mechanism of a movie camera, resembling the claw of a sewing machine, this selection grasps, devoted, at the bodily image, as the latter vanishes, veiled, in counter light: gone-by island, inflamed plasticity, broken up into non-human breaths.
G.B.
BUY TICKET
Sat 28 May
15:00 - 16:00 / ACUD STUDIO
---
Ross Meckfessel
ESTUARY
USA, 2021,11' 05, 16mm, HD, sound, European Premiere


When you question the very nature of your physical reality it becomes much easier to see the cracks in the system. Estuary charts the emotional landscape of a time in flux. Inspired by the proliferation of computer generated social media influencers and the growing desire to document and manipulate every square inch of our external and internal landscapes, this film considers the ramifications of a world where all aspects of life are curated and malleable. As time goes on all lines blur into vector dots.
---
Eva Giolo
THE DEMANDS OF ORDINARY DEVOTION
Belgium, Italy, 2022,12' 26, 16mm, HD, sound, German Premiere


A film constructed based on a game of chance and a collection of encounters in workshops and homes in the city of Rome. Although the protagonists never appear together, they are inextricably bound by their actions. Meaning is conveyed through movement and its associated sound, slowly forming a visual exploration of physicality. The Demands of Ordinary Devotion invites a reflection on the process of making, the prospect of motherhood, and uncertainties in creation, balance and composition.
---
Rebecca Jane Arthur
ISLAND FLYER: A POSTCARD FROM THE ISLE OF WIGHT
Belgium, 2021, 11'49", super8, HD, sound, German Premiere


In Island Flyer: A Postcard from the Isle of Wight, Rebecca Jane Arthur takes us on a journey to an island in the English Channel in pursuit of summertimes gone by.
---
Ute Aurand
RENATE
Germany, 2021, 06' 00, 16mm, sound, German Premiere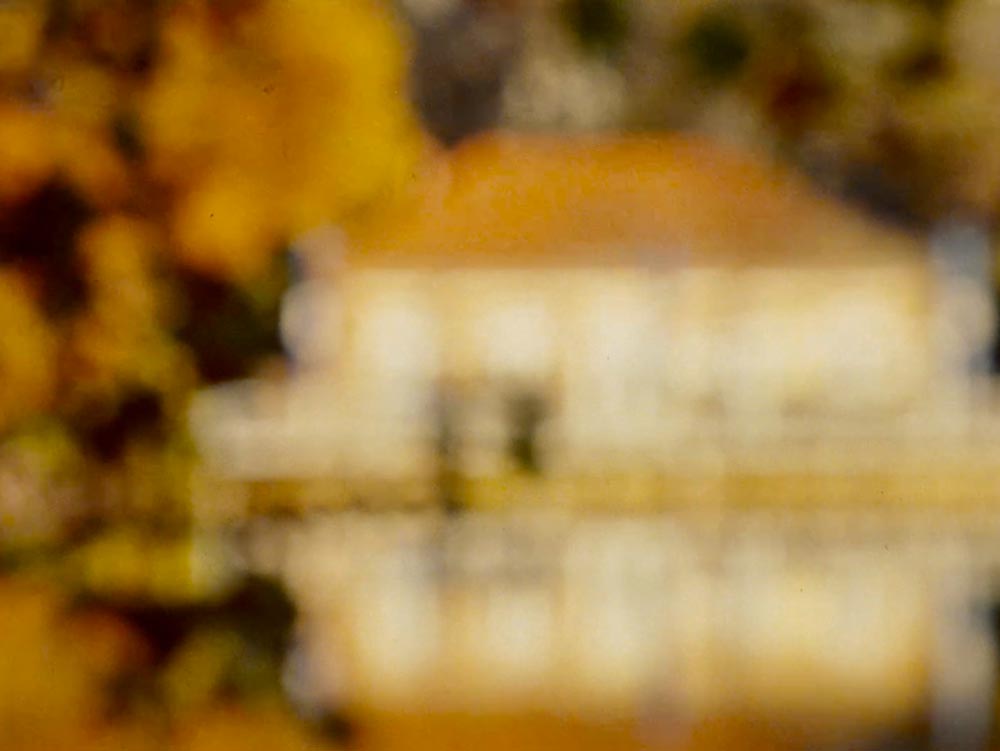 "Daily life and fantasy, side by side, that is great", says Renate Sami, a filmmaker and political activist active since the sixties. In a free floating stream of images, Aurand edits together 16mm footage of Sami, not invoking the ghosts of the past, but rather creating a joyful, flickering encounter with a vivid woman full of ideas. As Sami quotes a text from late lyricist Friederike Mayröcker's Stillleben about the displeasure of change, Aurand establishes an ironic contrast to Sami, whose first film was about the iconic RAF-member Holger Meins. Sami's whole cinematic oeuvre revolves around questions of resistance and poetry. (Gunnar Landsgesell).
---
Robert Orlowski
N/A (NOT AVAILABLE)
USA, 2022, 05' 00, 16mm, HD, sound, World Premiere


The innocence of a home movie is called into question when consent is unexpectedly denied by the filmmaker's grandmother.
In an effort to challenge our obsession with the body and the notion of the director, N/A (Not Available) asks: if consent is to be respected, how do we as both filmmakers and family members navigate and cope with the desire to capture imagery of those closest to us?
---
Jimmy Schaus
FUEGO RAPIDO
Spain, 2021, 02' 54, Super8, silent, European Premiere


Bonfires, police lights and an enormous moon illuminate the youthful antics of Noche de San Juan in Madrid, closing the year's longest day.
---
James Edmonds
CONFIGURATIONS
UK, 2021, 08' 00, 16mm, sound, German Premiere


Distant places, stations, loved ones, natural interiors and exteriors, lights, shadows, paintings, colours, and compositions. A rich bouquet of motifs that Edmonds arranges into intuitive configurations of differences and similarities, and where emotions and memories fuse with a singular formal conception of cinema.
---
Mike Rollo
PLUME
Canada, 2022, 07' 20, 16mm, sound, European Premiere


Fingers pluck fallen evidence of flight; placed and traced on celluloid to make avian flight.