Focus
Light Cone 40th Anniversary
Part 2

70 mins
From the sabotage of cinematic narrative to the liberation of the spectator: the resistance of experimental film to tell stories and the attempt to unveil its underlying ideology are liberated through increasingly open forms of visionary mysticism, in which the ecstasy of filmic matter is reflected in the phenomenological adventure of crossing the world.
F.R.
BUY TICKET
Sun 29 May
20:30 - 22:30 / ACUD KINO
---
Ken Jacobs
KEATON'S COPS
USA, 1991, 23' 00, 16mm, silent


Avant-garde filmmaker Ken Jacobs presents Buster Keaton's short silent comedy Cops (1922) as his own work by blacking-out approximately the top three-fourths or four-fifths of the frame.
---
Maurice Lemaître
FILM ANNONCE
France,1993, 3' 00, 16mm, sound


A trailer of Maurice Lemaître's films. One finds in Film Announce some of the techniques used by Maurice Lemaître that are blossoming and that are applicable to his own work, thus becoming an auto-promoting instrument. A game on the nature of film that is addressed to the particular genres that are the propaganda film and the advertisement film.
---
Cécile Fontaine
STORIES
France, 1989, 6' 42, 16mm, sound


"A dog's life, the conquest of the West and the influence of American football on the behaviour of a large family, are the subjects of this film which does not care about History at large. In giving us pure pleasure through its contents, it works rather only on film fictional components." (Yann Beauvais)
---
Miles McKane
BABY DREAM II
New Zealand, UK, 2001, 5' 00, 16mm, silent


The projected image is constructed from deteriorated colour film (old loops from the installation Little Girl), the agitated rhythm of the movements of colour and form underscore the movement of the spectator and the rapid eye movement. To reinforce the movement the film was edited in a series of micro-loops, similar material was assembled to create a sense of progression and familiarity with the image; brief passages of figurative material were kept as a sort of visual counterpoint to the flow of the abstract colour sections. This duality of material seems to change the speed of the images we perceive as double dynamics produced within the same material. This work was originally shown as a film installation, projected onto a screen made from gelatine.
---
Olivier Fouchar, Mahine Rouhi
TAHOUSSE
France, 2005, 31' 00, 16mm, sound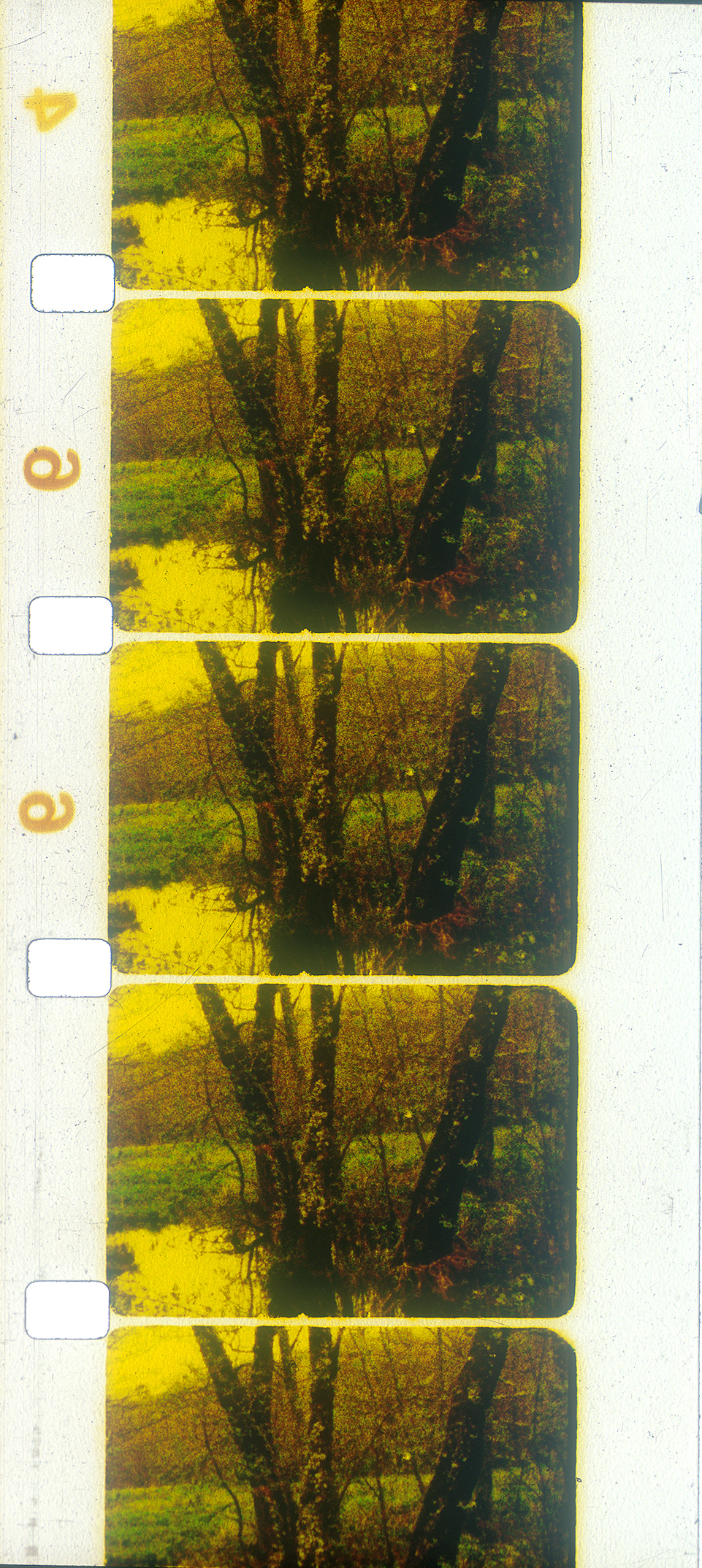 'The freedom of our vision lies in our hands'' M.-J. Mondzain. TAHOUSSE is a wonderful and necessary work. In the Alps, in Kurdistan, in Tchetchenie... It all begins with a blue tree - BLACK - Then, clouds raking the earth of a lost valley - swirling clouds at the speed of terror - BLACK - images returning from beyond the war volcanoes.