Occulto presents
textîles – threading speculative archipelagoes
[...] Travelling across alternate timelines, while certainly possible, and even easily achieved, is certain to have serious consequences for the travellers, as well as the timelines. Neurochemical changes as well as molecular shifts in metabolism have been frequently observed, and are today associated with reported altered states of consciousness that characterize experiences of this kind [For further information on the risks of transtemporal travel, see sections 2.3-2.7].
To avoid these risks, transdimensional holographic telepresence (THT) remains the most common research approach to the exploration of alternate timelines. Allowing the researchers' bodies to remain safely within their continuum, THT minimizes the chances of cataclysmic events, physical injuries, and anomalies, by instead opening an holographic window onto other timelines. [...]
The digital project
textîles – threading speculative archipelagoes
makes landfall at FRACTO 2021 as a performative space where facts and fictions about textile artifacts and practices can be reclaimed from an archipelago of alternate worlds, and spun anew. This is an invitation to navigate fragments of their-stories in multiple timescapes, by collectively pulling narrative threads and following their imprints on the fabrics of the possible.
The special program organised by
textîles
at FRACTO 2021, happening in the ACUD gallery space over two afternoons, will feature performative presentations of non-linear narrative threads, a conversation about publishing and textiles with
TAUKO Magazine
, a session of social sewing and skill sharing with
Agente Costura
, and a collage reading guided by
Sina Ribak
.
FRACTO 2021's theme "Appropriation" alludes to found footage and other practices of (re)contextualisation in experimental filmmaking.
textîles
approaches akin forms of creative (re)appropriation – weaving timelines, crossing archives, engaging with speculative fiction and worlding – while also taking critical and radical stances on predatory appropriation, extractivism, dispossession and restitution.
Inspired by Ursula Le Guin's Carrier Bag Theory of Fiction,
textîles
gathers non-hero stories, stitching "footnotes" back into historiographic fabrics as a method for collective memory-making. Meant as a way to unweave and reweave the relational knots of multiple events, time- and landscapes, the project pays attention to the response-ability inherent to the work of threading stories. Choosing the threads is a powerful matter indeed.
textîles
are: Filippo Bertoni, Alice Cannavà, Chiara Garbellotto, Sybille Neumeyer.
FREE ENTRANCE / LIMITED CAPACITY
Please register to each program you'd like to attend by sending your name and the program's title to
info@occultomagazine.com.
textîles
is a 3G event that will happen in accordance with the Berlin hygiene framework. Read the full protection and hygiene concept of FRACTO 2021
here
.
ABOUT THE GUESTS
TAUKO Magazine
is a pioneering independent print publication for home sewists and fashion and culture lovers who have a big heart for the planet. It has its headquarters in Helsinki and Berlin and is founded and published by Kaisa Rissanen and Mila Moisio.
Agente Costura
is a sewing agent. In the daytime she tackles unwanted clothing, transforming them into new wearable shapes. At night time she sews to the beat of the music with the Singer and fellow musicians.
Sina Ribak
is an independent researcher for ecologies and the arts, exploring bioeconomy, land use, soil, biodiversity, and solidarity from a critical more-than-human and naturecultures perspective. She co-directs the reading group Between Us and Nature.
Sat 23 - Sun 24 Oct
ACUD GALLERY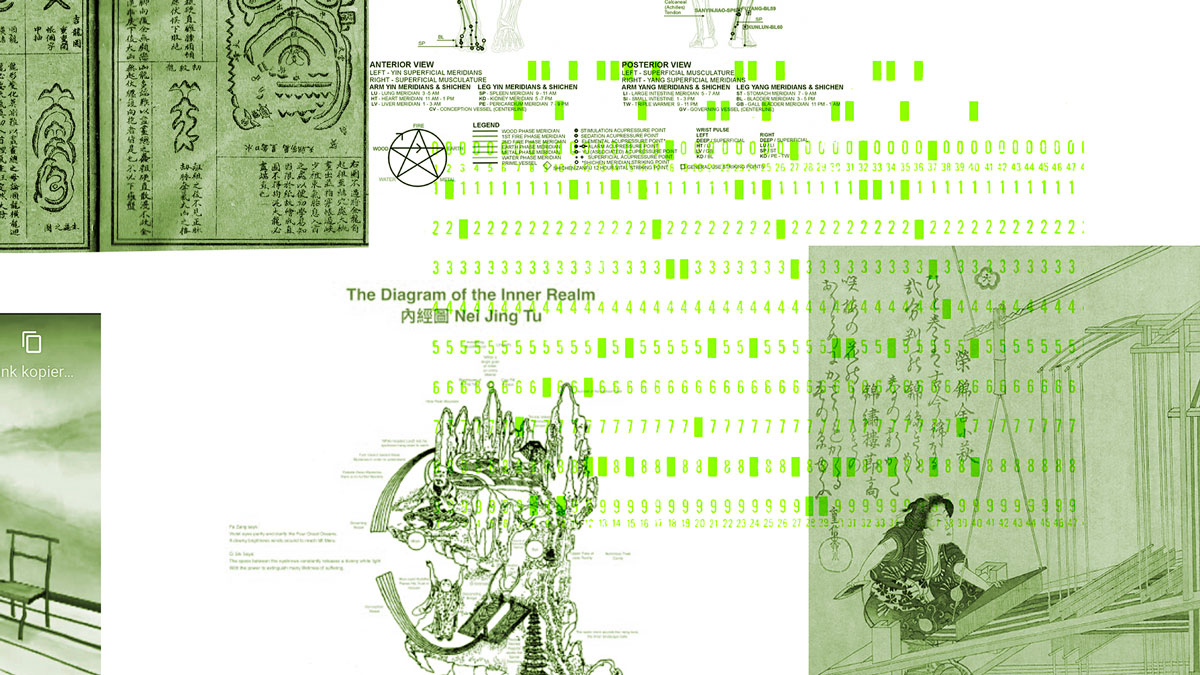 ---
Sat 23 Oct
15.00-16.45 / ACUD GALLERY
(th)reading session
– performative presentation by
textîles
17.00-17.45 / ACUD GALLERY
publishing textiles
– conversation with
TAUKO Magazine
18.00-20.00 / ACUD GALLERY
stitch and bitch –
social sewing with
Agente Costura
(RSVP
info@occultomagazine.com
)
---
Sun 24 Oct
15.00-16.45 / ACUD GALLERY
(th)reading session – performative presentation by
textîles
17.00-19.00 / ACUD GALLERY
reading session
– collective collage of texts with
Sina Ribak
(RSVP
info@occultomagazine.com
)