Selection #3
Liminal Space
74 mins
In facing familiar spaces and gestures, experiencing them in the echo of time, then suddenly accelerating into a spin, this program seems to place itself within a paradox, as visuality on a threshold between the expected and unexpected. A liminal space where light and shadow touch lightly on objects, dissolving vertiginously into each other as ghost imagery projected onto a Platonic cave wall until they become almost indiscernible.
G.B.
BUY TICKET
Fri 24 Nov
22:00 - 00:00 / ACUD KINO
---
Mika Taanila
FAILED EMPTINESS. PLACE

Finland, 2021, 12' 20", HD, sound,
German Premiere

Suddenly, there is an enormous amount of time. At first, everything is possible. Anything might happen. Gradually the possible becomes impossible.
---
Raquel Vermunt
FACE HOME VIEW

The Netherlands, 2022, 09' 00", 16mm, sound
FACE HOME VIEW listens to the echoes of time passing by, unveiling traces of life, sounds, and movements. Fleeting moments which are harboured by the silent walls of the location it portrays.
---
Siegfried A. Fruhauf
CAVE PAINTING
Austria, 2023, 14' 30", HD, sound,
German Premiere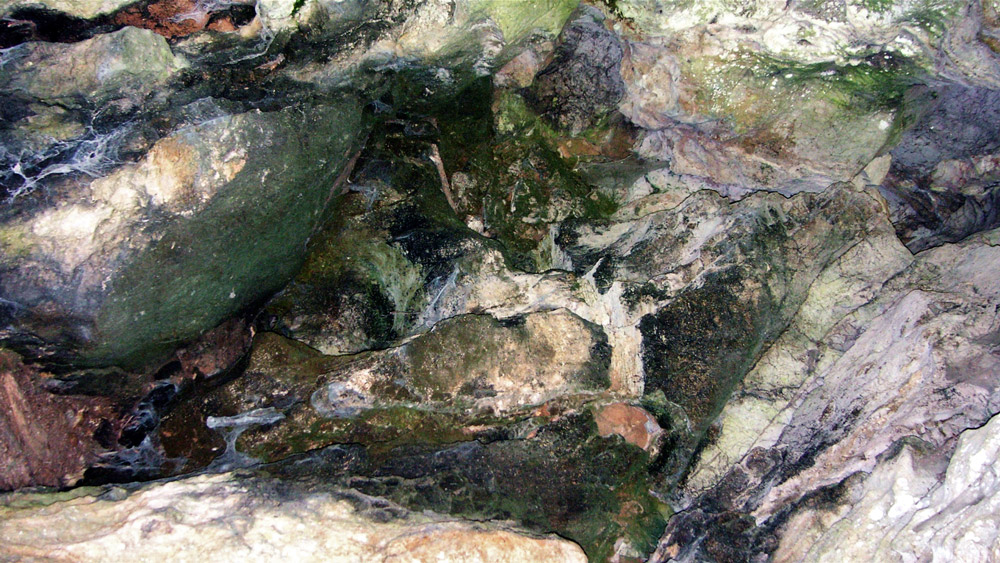 "In Siegfried Fruhauf's dream-like etude, human traces from an unimaginably distant past appear as an intensified vision of the origin of painting. Cave Painting leads us to real natural phenomena that have been shaped by civilization. A seemingly spherical thunderstorm of individual images leads us to a rock face whose interior opens pulsatingly. The dizzying expedition along rock structures and cavities is increasingly determined by colors, contrasting lighting, three-dimensional effects, and illusions of movement. Fruhauf celebrates the movie screen in a loose way, following the example of Robert Smithson – namely, as a place of flickering apparitions whose blurred, floating perception is due to a specific environment. He understands the cinema experience as cave exploration.
In a virtuoso condensation of photochemical shots, the filmmaker abstracts from images of what has been found or already reproduced, which he deforms into an imaginary exploration of a stalactite grotto. In the cave's virtually organic-looking interior, hand negatives emerge, the oldest evidence of art. In turn, black imprints tremble as a manual signature of the present. Light painting and drawings scratched onto film are the artist's physical engagement in a dance with prehistoric representations. In a pyrotechnic display of digital animation, fantastic contours appear deepened, solarized, rotating, superimposed on one another. Finally, the famous "Spotted Horses" flash up between the layers of the image as the distant reflection of a Stone Age cave painting. We can sense the luck of archaeology: each material element of a discovery can contain entire worlds and, together with other fragments, awaken hitherto unimagined ideas".
Christa Blumlinger
---
Shiho Kano
FARAWAY WINDOW
Japan, 2023, 24' 00", HD, sound,
World Premiere
The focus shifts very slowly from the room's interior to the outside. During this long and steady journey of the gaze, the sounds and sceneries of the indoor and outdoor settings blend into each other, until it becomes difficult to discern which is which.
---
Alexandre Larose
II.
Iceland, France, 2022, 15' 00",
super 8 and 16mm,
35mm
,
silent,
German Premiere
II." is the 2nd part of a triptych articulated around the figure of my father, who performs every-day gestures, actions, movements in various domestic spaces.